Testimonials of Our Patients
We believe that our patients are the best judges of the quality and service of our dentistry in Plymouth, Massachusetts. Read what our patients are saying about Olex Dental below.
To write a review or read our reviews on yelp, click here!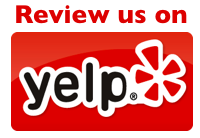 I am very satisfied with the doctor's service and help. They have educated me to properly take care of my teeth after 30+ years, and this education has changed my life. I have less problems with plaque and less worries. The fillings were done with ease and minimal discomfort. They are very reasonable and fair with their practices, and I would recommend them to anyone.
- A Happy Customer, Terrance Hofer
Dr. Olex and Staff!
You really know how to put a smile on someone's face. Thank you so much for everything you did to help me, I'm so appreciative! See you for my cleaning in April. I promise!
- Saundra W.
For over ten years my fiance has been too embarrassed to smile, in fact she has often said that she forgot how to smile it has been so long. Thanks to "Dr. Olex" and staff, she hasn't stopped smiling that beautiful smile since she has had her treatment. The entire staff is caring and friendly, going the extra mile to ease our fears and made us feel like family. This is a heartfelt thank you to the entire staff at Olex Dental. You have drastically changed our lives for the better! I never would have known that, in my opinion, the finest dentist in the land is right here in Plymouth Mass.
- Mark D. and Wendy W.
Thank you for your services. You and your staff have been most helpful and you did an excellent job on my dental work.
- Carleton Matthews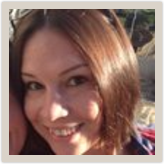 I am petrified of dental work! I had a bad expereince as a child. When one of my front teeth chipped I had to get it fixed before going to work....on a SATURDAY! The receptionist, Maureen, checked the schedule and squeezed me in. Dr. Olex was wonderful, fixed me up quickly and made my tooth look better than it had before.
I was finally getting health insurance and after staying away from dental cleanings for 15 years ( i am 31) I bit the bullet, made the appointment and went in today.
Toni was awesome. I, again, was so scared as the last time I tried to have a cleaning I left minutes into it due to pain. Toni is gentle, informative, and I would go back in tomorrow if I needed to. It didn't hurt at all.
Bottom line is they are a great dental group who are helpful and accommodating. I highly recommend them, especially to those of us who fear the dentist!
- Ashley G. (4/9/2014)
This guy was great! best dentist I've been to, too. Called in on my day off about a wisdom tooth because it was swollen and hurting like crazy. I called he picked up and schedule a spot that worked for me. He saw me immediately as I walked in and didn't waste time telling me things I could already figure out. Didn't push a bunch of extra X-rays or anything just told me the truth and got me what I needed. (Had to choose between a numbing shot or something lighter for the swelling) he choose the latter as it was less invasive and charge me a really good price for it. It feels better already and it's only been an hour. Put a lot of my fears to rest. Very professional and doesn't sugarcoat it if it's going to hurt.
- Brian S. (2/15/2016)